Chassis Bracing- What the factory didn't do for you!
August Sale $10 off ALL frame stiffening parts!
Subframe Connectors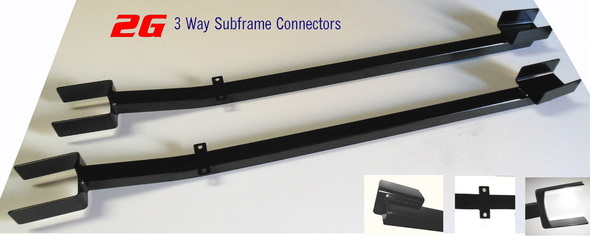 Subframe connectors $179 These are some of the most effective, best fitting connectors on the market, and feature square tubing, heavy gauge mounting tabs, and hardware. These new designed connectors have 3 mounting points to effectively stiffen the chassis without adding unnecessary weight and have provisions for bolting or welding in place. Frame connectors should ALWAYS be used with solid body bushings. Also we have found that using these connectors and solid body bushings actually reduce squeaks and rattles in your car!!!!
---
Solid Body bushings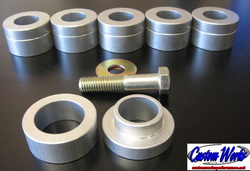 Solid body bushing set $99 These are a must on EVERY car modified from stock. Your body will thank you, and these do not usually transfer any more noise or vibration than do urethane bushings. These feature 6061 T6 billet aluminum construction, and should never wear out. includes all grade 8 hardware and easy to install

---
2G Bar- Front Frame Horn Brace

New Design!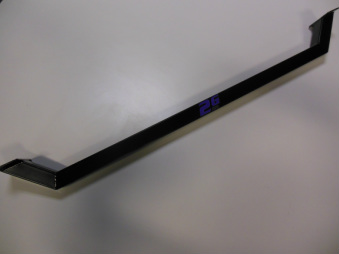 2G Bar $129 70-81 F-body. This bar is for hard driven cars with large front sway bars and aggressive alignment, or track vehicles with "R" compound tires or slicks. Weighs only 5 pounds. Can be bolted or welded in place just ahead of sway bar **See Customer insalled parts page for more photos***


---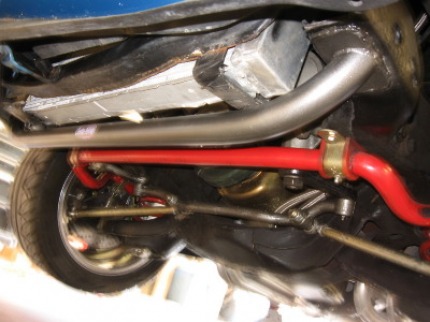 2G Bar installed on 1971 Camaro
---
Items denoted with the Custom Works logo are manufactured by Custom Works in the USA.

Ask the competition where their parts are manufactured, you may be surprised
Custom Works (530) 864-5846