How We Got Started
Custom Works started business in 2004. Our first product was our RS nose. We then developed our carbon fiber line, which included a rear trunk lid, bumpers, and our first part, the radiator cover. In 2008 we began to carry parts from outside sources that we had used and tested on our cars, as well as customer vehicles. Our product line is always expanding, and we only sell parts we have tested and used.
The Car That Started It All
Our 1971 Z28 was purchased by Keith in 1990 for a mere $1000. Over the past 20 years the car has seen several transformations. It has had 3 different transmissions, 3 differentials, 5 different brake set ups, 5 different tire/wheel combos. Its third motor is being built. It has been converted to EFI. It now has as much carbon fiber by weight as an F1 car. A roll cage. So many suspension parts have been used over the years, but a new subfram from Pro-touringf-body is being fabricated that will utilize the GenII suspension parts and our comp kit. This car is our test vehicle, as well as for some of our venders. It gets ran hard on the autocross track and Thundrhill raceway, and goes to cruises and car shows. This is the car anybody can build. For the most part this car was built on my back in my garage, by me. With a little money and a lot of hard work you too can build your dream car. Let us know if we can help>
How I got started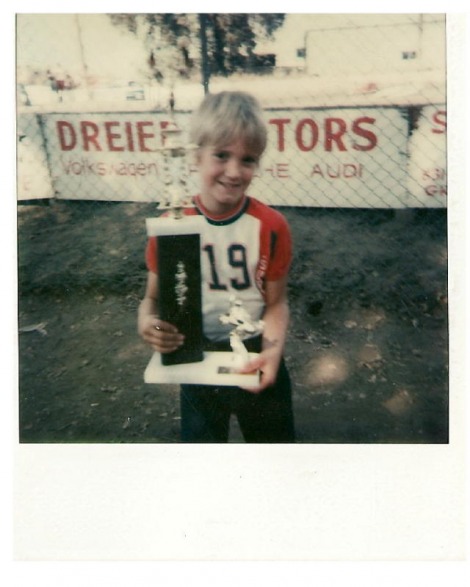 My official racing career started at age 7 in quarter midgets. Here I stand with my 2nd place trophy from that race, I am surprised I don't still have that one.
---
Early years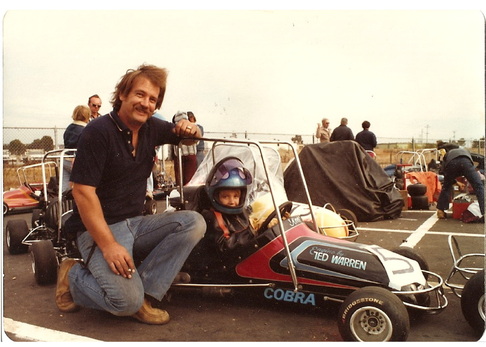 Keith Sr. with Keith Jr. just before a quarter midget race at Baylands raceway in Fremont CA circa 1979
---
Race face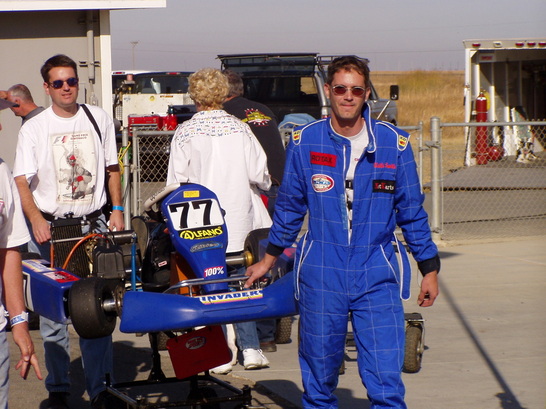 ---
The Pass

Before photoshop, my brother took this sequence of me making a last lap pass at an IKF race to take the win. He was way out front and I snuck up and stole it away. He even raises his arm in anger!
---
Our Race Car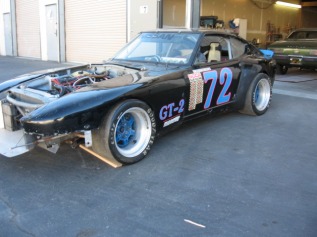 This is our 1972 Datsun 240z GT-2 race car. It has been a race car since the mid 70's and has won nearly 100 SCCA regional and national events. The car is currently ready to race, and hopefully will see more track time in 2014!
---
Old Smokey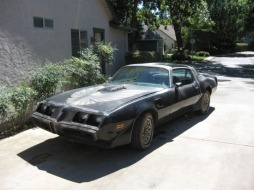 This is our 1979 Trans AM Bandit eddition. It is a true Y84 "special eddition" Some day it will get the love it deserves. We love ALL 2nd gens here. Smokey found a new home in 2012!
---
Our First Gen Firebird "Sprint6"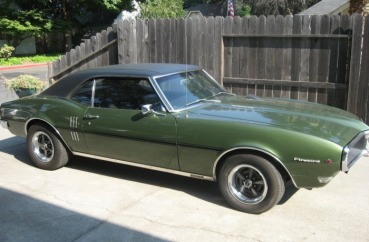 Our 1968 Firebird OHC6 Sprint is really a great cruiser. It has the Overhead cam inline 6, which features a factory 4bbl carb and dual exhaust (215hp) The car is mostly stock with some minor suspension upgrades (ofcourse) It has a 200r4 auto, a/c, and a bench seat. This is a great driving car. I have owned 14 Camaros and Firebirds over the past 20 years, this car isn't going anywhere!
---
Vacuum bagging Carbon fiber parts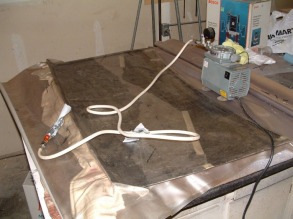 My fascination with carbon fiber began in College. I helped develope a carbon fiber full suspension mountainbike in 1994. I also have taught the advanced composites course at Cal State Chico. When we are not producing our own parts, we occassionally design and build prototype parts for customers.
---
Racing in the Blood!
If it has wheels, I will race it. It all started back at age 7 in quarter midgets. Today I focus mainly on running the Camaro, and Datsun Z car, but I still get out to the track and run a Kart from time to time.
---
Of course the Camaro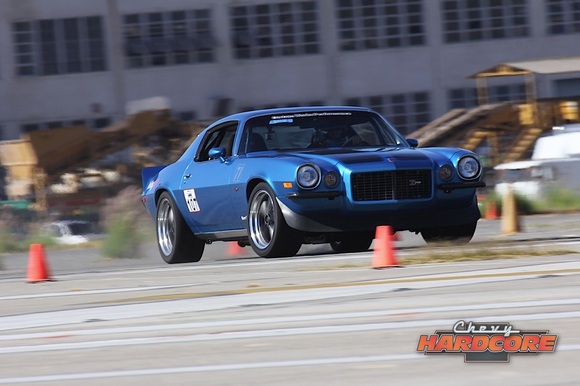 At least once a month this poor car gets put through it paces.
---