Wheels- custom built to FIT
We sell a variety of brands of wheels that have proven to work well with 2nd Gen F-bodies. We have the knowledge and experience to get you the right wheels, that fit the way you want them too. If you don't see the wheel you are looking for, please call or Email
1 piece 5 Spoke- Great Price!
Top Seller!!!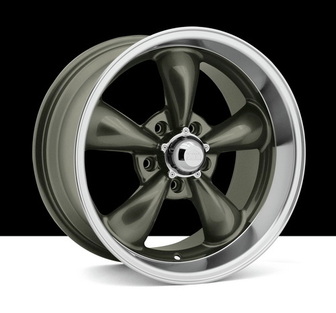 This one piece aluminum wheel comes in several sizes and styles to suit your needs. See below for installed pics


Grey Center- polished lip
15x8- $115 15x9- $125
17x8- $145 17x9- $150
18x8- $165 18x9- $170


Polished center
15x8- $129 15x9- $139
17x8- $159 17x9- $165
18x8- $179 18x9- $184


This wheel was previously sold as an American Racing wheel. Pics below of wheels installed.



---
US Mag Wheels 1 piece Cast
Rambler This wheels is available in 3 styles to suit you. From left to right, Chrome, grey center polished lip, Black center polished lip (knock off not included). These wheels come in 18" diameter, with 8" fitment for the front, and 9.5" wide version for the rear. Price is for each wheel.

Chrome: Front $245 Rear $255
Black: Front $200 Rear $210
Grey: Front $200 Rear $210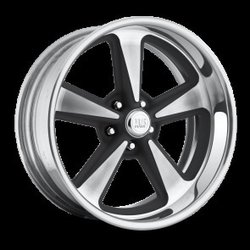 Bandit wheel This one piece wheel is a nice throw back to the Pontiac Rally II wheel from the 60-70's. It features polished lip, with brushed silver spoke and back background. This looks great on Firebirds and other Pontiacs. This whee can be fit with either size front or rear, run all 8" wheels, 9" wheels, or stagger them 8" front and 9" rear. These are available in 17" and 18" diameters.

17x8- $165
17x9- $172
18x8- $180
18x9- $186
---
Wheels by Vintage Wheel Works-
Custom 2 piece wheels!
8 Spoke
2 Piece 8 spoke design with that "minilite" look. Grey cast center, polished outer. Available in sizes and backspacing to fit your ride, call and we will get the right size custom made for you, center cap and lug nuts included with every order. These are a top quality wheel.
17x8- $409 ea
17x9- $429 ea
17x9.5 $429 ea
17x11 $459 ea

*some sizes require custom backspace fee of $40 per set

---
5 Spoke
2 piece 5 spoke design, grey cast center, polished outer hoop. Available sizes and back spaces to fit your ride, call and we will get the right size custom made for you, center cap and chrome lug nuts included with every order. These are a top quality wheel.
17x8 - $409 ea
17x9- $429 ea
17x9.5 $429 ea
17x11 $459 ea
18x8 $449 ea
18x9.5 $469 ea
18x11 $499

*some sizes require custom backspace fee of $40 per set
---
Wheel Backspace to offset converter table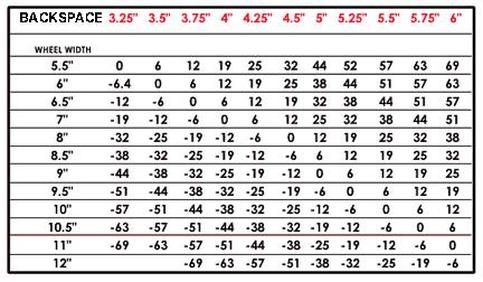 We want your wheel business
Call for a quote and fitment today. We are able to get all of our listed wheels ordered in custom backspacing to fit your car and we buy directly from the manufacturer. We can get almost any brand wheel, just ask. Custom wheels can take anywhere from 2-6 weeks depending an manufacturer. Custom wheels are a non-returnable item, so be sure of your measurements before you order, we can help (530)864-5846
Fitment is Important- We know what fits your F-body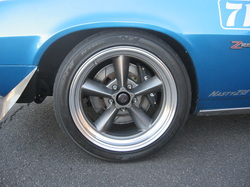 Fitting as much tire as possible can be difficult. We can assist you in choosing the correct wheel and tire combination to suit your needs, just call

Shown is a 18x9 Vintage Wheel works V40 wheel
---
One piece 5 spoke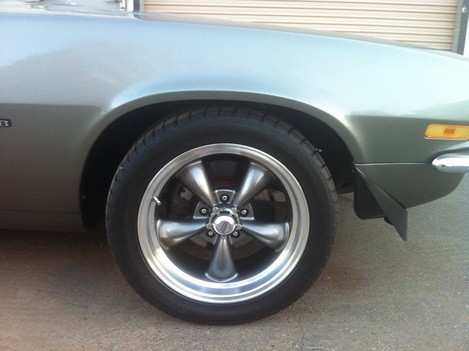 Shown is the Grey center 5 spoke wheel in 17x8 and 17x9. This is a great affordable package that fits well.


​Below is a Trans AM with the same 5 spokes 18x9 Grey Centers

---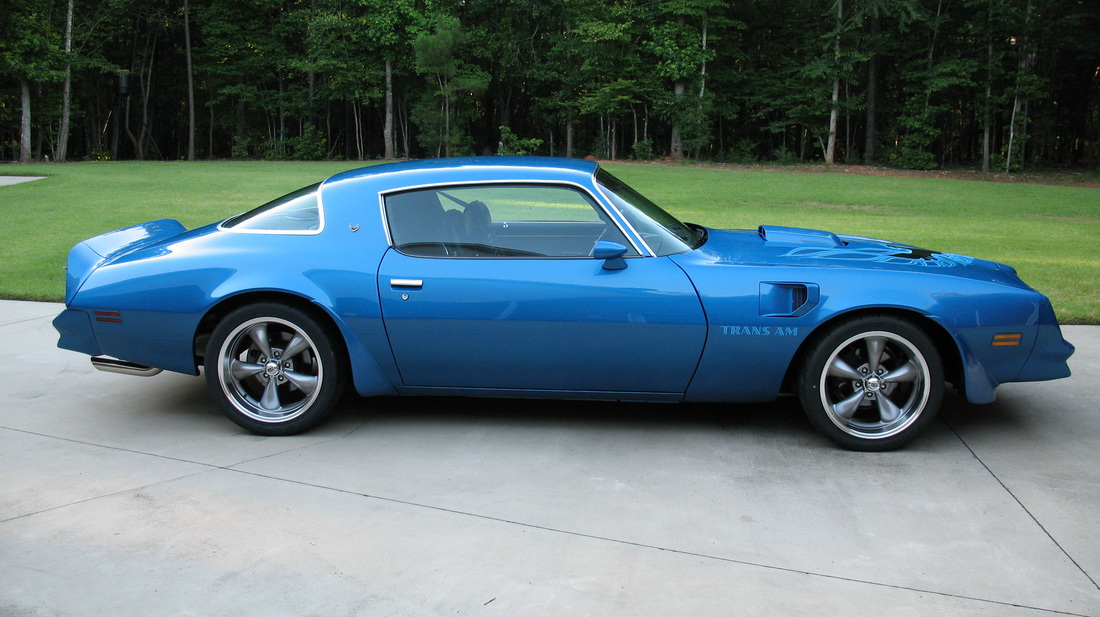 17" VS. 18" wheels
The picture on the Left features 17" wheels, while the picture on the Right features 18" wheels. Over all the tire height is the same, just more rim. Click on photo for larger image