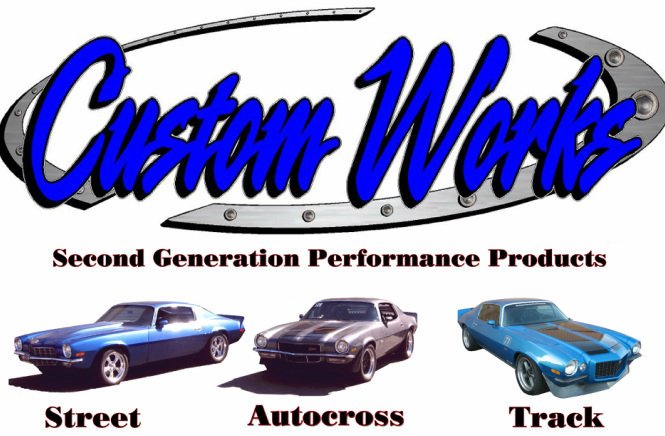 Come Join Us On Facebook!
We are your 2nd Gen LSx Swap shop! click here for more info/lsx-swap--efi-kits.html
*****NEW PARTS****
Below are pictures of our 70-81 Camaro Fender braces and radiator closeout panels. Both pieces now feature laser cut and formed steel construction with either a satin black or wrinkle black powder coat. . The Braces are $69 and closeout panels are priced at $75 each, or sold as a matching "set" for $135 price good until March 1st.
Custom Works @ USCA Event Willows Ca.


Looks what's NEW!
Dash Panels

100% Real Carbon Fiber Gauge panels. We have these in stock ready to ship for 70-78 Camaros. Click image for more details and pricing
---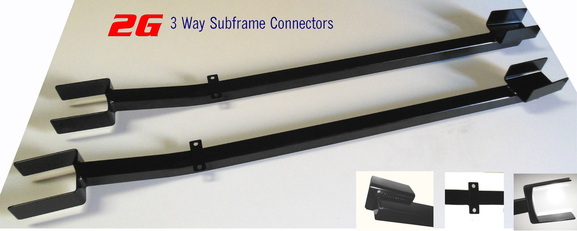 Our NEW designed 3 Point Subframe connectors are finished. See our Chassis Bracing page for more details!
---
We have our newly re-designed billet body bushings, a new dash panel to house autometer gauges, and an aluminum radiator cover. Click below for larger images
Our new dash panels priced starting at $95. Radiator covers start at $69, and body bushings are $99 (new design!) Click images for more details
Tom is from Maine and has one of the finest examples of a late 2nd gen around. Good job Tom!
Our Latest Video
Just having fun, the way it should be!
Budget rear disc brake kits
We now offer rear disc kits that won't "brake" your bank.
they start at $419- see brake page for more detail!
---
Tow Hook-
Front tow hooks are here and ready to ship. We make these ourselves! Don't get stranded without one $18 ea each. mounts on underside front bumper bolt
---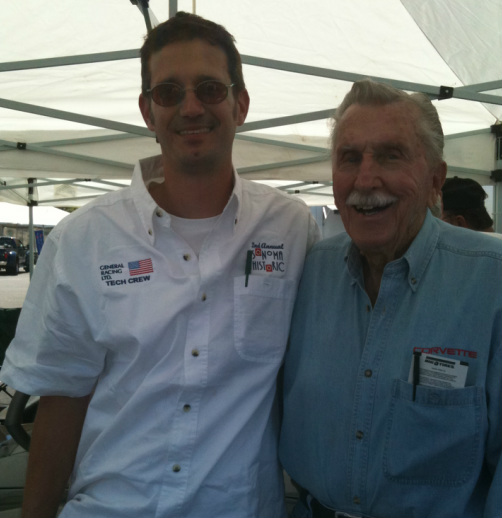 Keith with Dick Guldstrand at the Sonoma Historic races. Keith was a Technical Safety inspector for the event, what a job! Thank you Dick for all your contributions to our industry. Dick was racing a Corvette he ran nearly 50 years ago, he's 85!
***New Items***
Delrin HD Shackle bushings
Just released, our own shackle bushing designed to reduce rear suspension lateral movement and bind. These bushing are made of Delrin for zero deflection and smooth bearing like movement. The heavy steel inner sleeve helps the shackles from moving side to side even further, and prevent the shackle from being over tightened. Click image for more info!
---
Check out the NEW video clips under the video Tab!!!!!!!!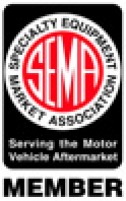 Links to Sites we support

Visit our friends at Nasty Z the best Camaro site out there!
---